The Boat
Proven back-country performance to maximize your Florida Keys fishing experience!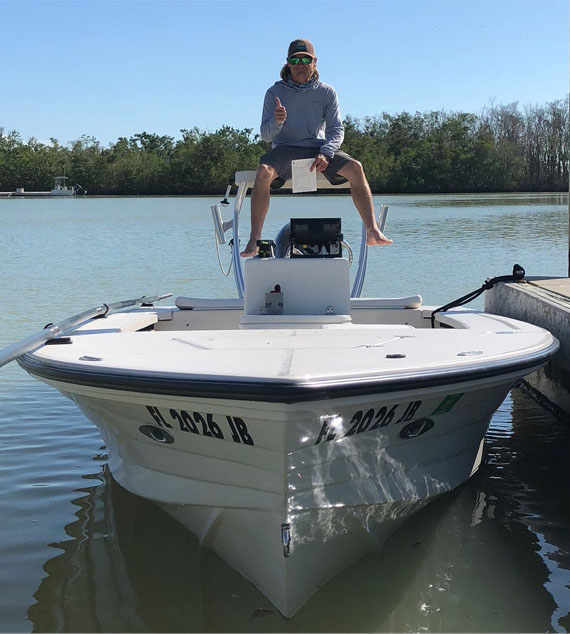 Back in the 1970's, Bob Hewes built and pioneered the first "flats skiff" from a ski boat design.
Well, Hewes boats are now owned by the Maverick Boat Group (makers of Maverick, Pathfinder, etc) but Hewes are the boat that started it all for Back-Country Guides.
The 16 Bayfisher is skinny enough to pole in one foot of water but comfortable in two-foot chop.
Because of size and available space, we have a two-angler maximum capacity!
Ready for some fun on the Flats?
Trust Captain Justin Bachert of Hot Water Fishing for all of your Florida Keys Back-Country Fishing Adventures!