Fly and Light Tackle sport fishing!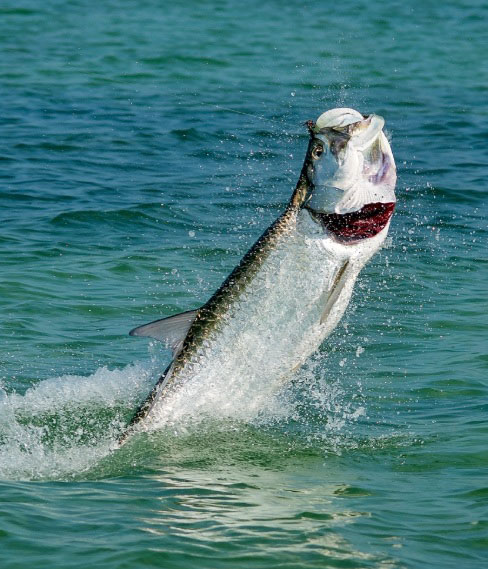 Tarpon
Known as the "Silver King", the powerful Tarpon puts up the best fight on the flats!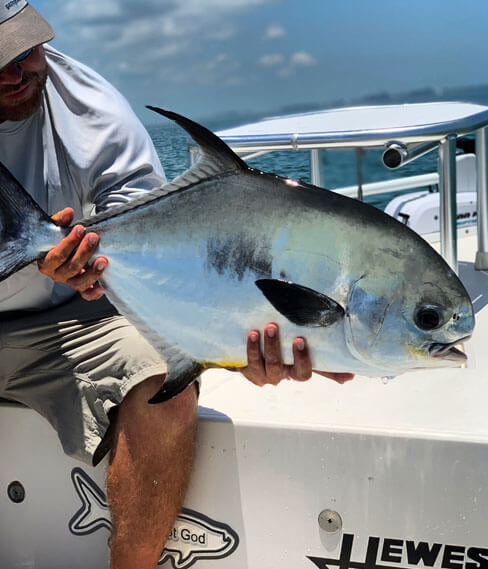 Permit
Permit are by far the most elusive and intelligent flats target…think you have what it takes?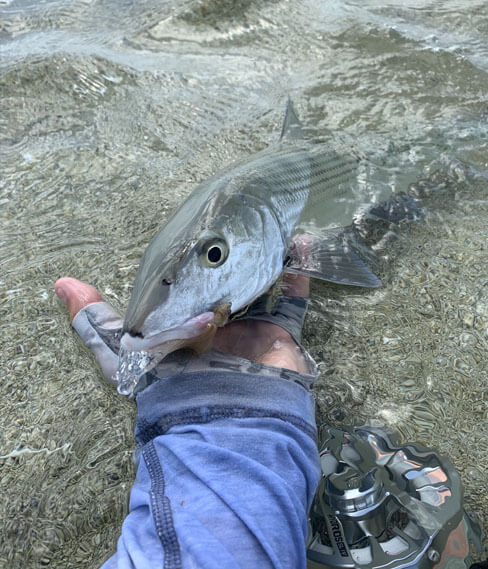 Bonefish
One of the more honest fish to target, a good cast & presentation will get you tight!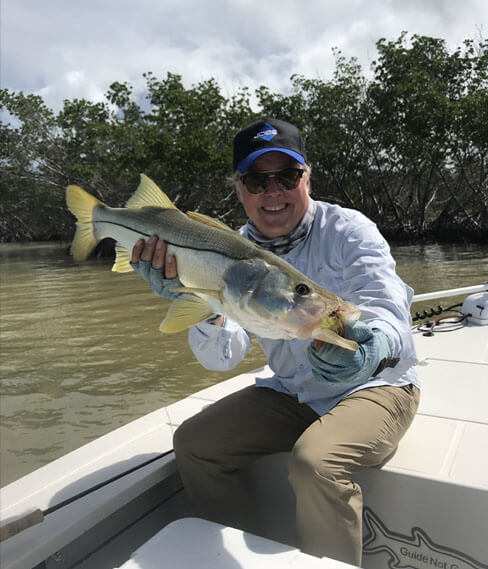 Snook
The Snook is as sly as it is ferocious…bring your bass skills!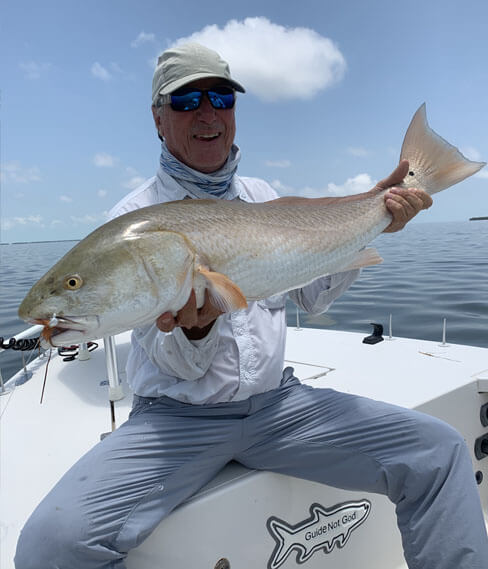 Redfish
Always on the hunt, redfish will forage on just about anything that comes their way…the ultimate Florida gamefish.
Our Florida Keys Fishing Available Packages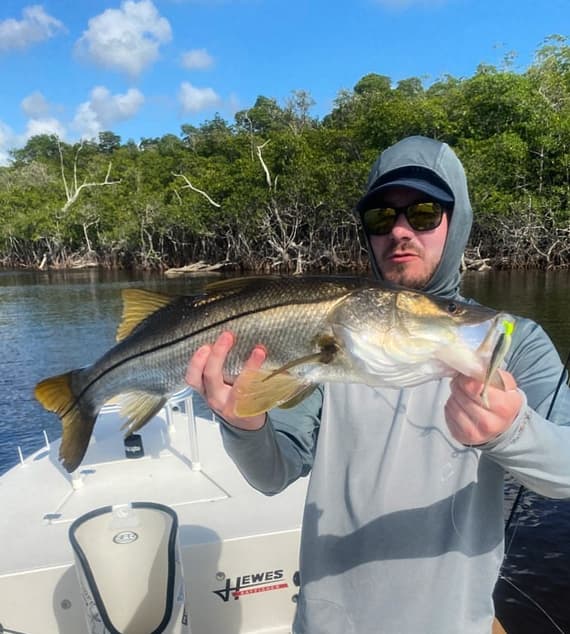 1/2 Day Charters
Best suited for Summer/Evening trips. In the heat of Summer, early morning or late afternoon trips are more comfortable, for the fish as well as anglers!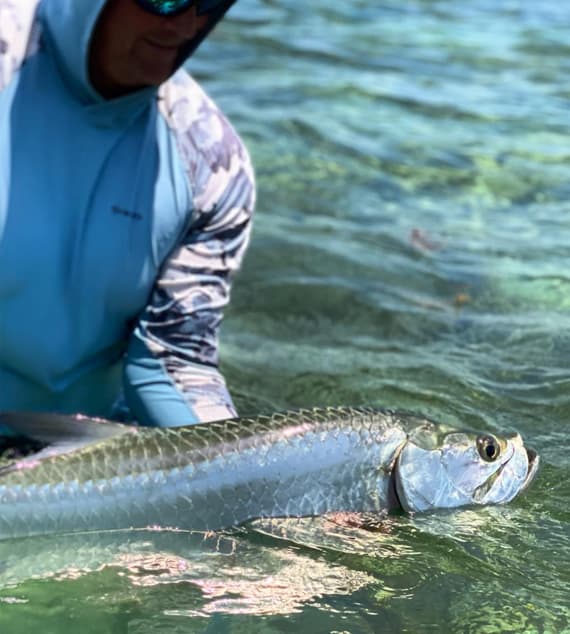 3/4 Day Charters
When a "1/2 Day" just isn't long enough! Perfect for hunting around the flats with a little more leisure.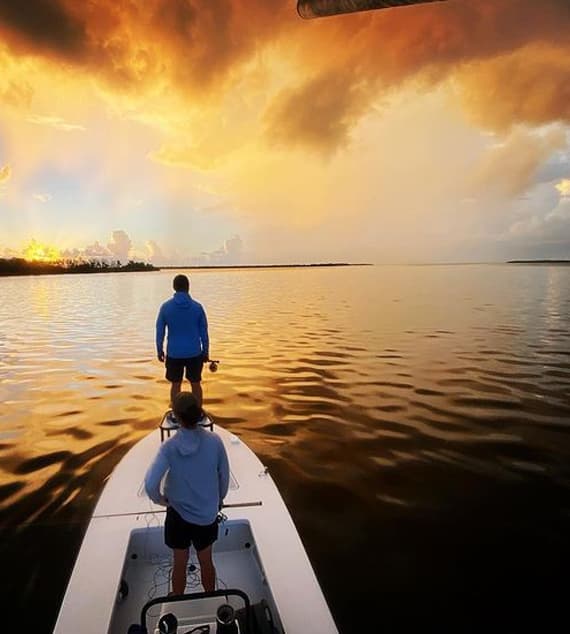 Full Day
Recommended for "Tarpon Season", (March – June). Full day trips are designed to maximize the fishing experience in the Florida Keys.
Come fish the Florida Keys with Captain Justin!
Captain Justin was born in Carmel, NY and introduced to Bass and Trout fishing at the age of 4. After moving to Marco Island at the age of 13, snook, tarpon and redfish became the fish of choice.
Captain Justin is a firm believer that inshore fishing is more similar to "a hunt" than anything else. The Florida Keys ecosystem is as visually stunning as it is alive!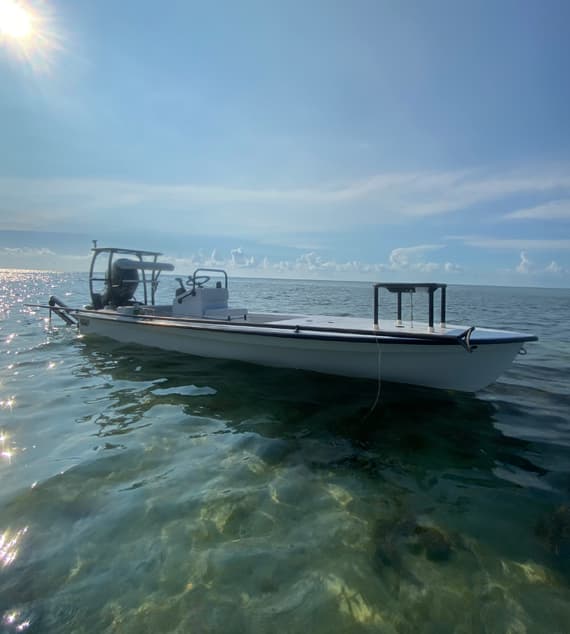 What our anglers are saying
Justin is a great Captain and Ex-Navy, you're in great hands all round as far as safety and guidance for fishing !!! I'd thoroughly recommend his service to any visitors and locals. Top Notch
Capt. Justin Bachert is the man. He works his butt off on the square end, so you stay tight on the pointy end. He has an eagle's eye from that platform, and knows what the fish want. Make sure you have your game on point, because Justin is on top of his! HE WILL PUT YOU ON THE FISH!!!
Most patient guide there is. If there's a fish out there, he'll find it. Highly recommend this dude for anyone trying to do any kind of keys fishing!
Ready for some fun on the Flats?
Trust Captain Justin Bachert of Hot Water Fishing for all of your Lower-Keys Back-Country Fishing Adventures!