Booking Rates & Trip Information
Learn more about the Hot Water Fishing experience and how Captain Justin can get you on the water!
Back country charter fishing rates and Deposit Policy
As with any outings, there are preset rates and predetermined amounts of time for any Hot Water Fishing trip.
1/2 Day (4 Hours) - $600.00
3/4 Day (6 Hours) - $700.00
Full Day (8 Hours) - $800.00
Tarpon (Evening - 3.5 Hours) - $500.00
Fishing License Included!
Departure & Return times are not static and will usually be determined the night before. Tides & weather play a very large role in the success & comfort of your Hot Water Fishing trip!
* Disclaimer: If for one reason or another Captain Justin is unavailable, he will personally recommend a fellow, experienced guide that is fit to perform and fulfill any charter request.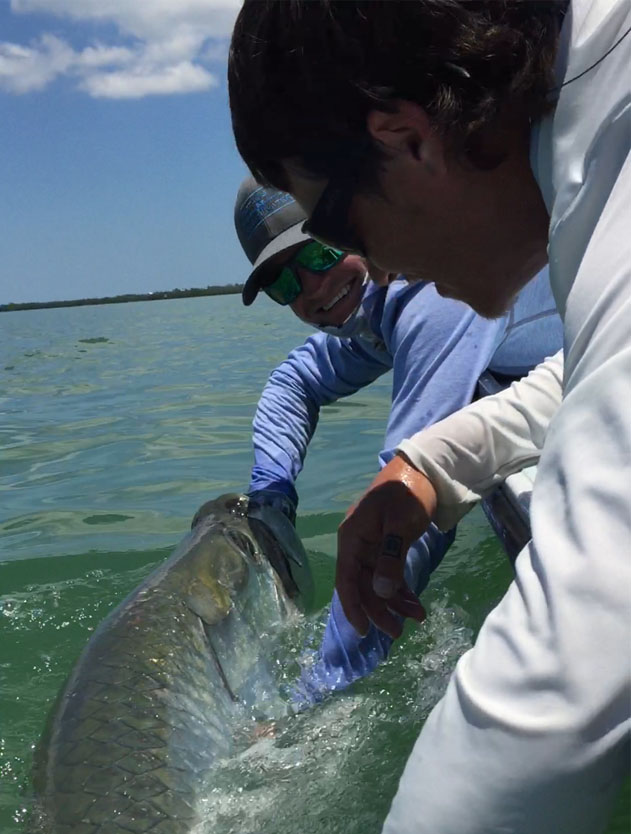 Deposits & Deposit Policy
Reservations and Deposits: $250 for 1/2, 3/4, Full or 25% for custom trips  (Everglades Outings) 

Deposits are required to lock in each booking. 

Deposits will be applied to each daily balance and final payment for your trip is due upon completion of each day of fishing. 

Rollover of deposits will be allowed inside each calendar year based on availability and if possible.Cancellations inside 15 days of reservations are not subject to a refund or reservation modification. 

Upon sending your deposit, you acknowledge that you have read and understand these terms and conditions and agree to be bound by them.

No refunds will be made for any unused portion of a trip, including late arrival or early departure.  Guide fees, or other associated costs are not refundable if unused.  Hot Water Fishing LLC. reserves the right to modify an itinerary due to circumstances beyond reasonable control.  In the unlikely event that Hot Water Fishing LLC. must cancel a reservation, all payments received will be credited to a future date within 12 months of the original date based on availability, which constitutes a full settlement.
Rates do not Include: Tips (15,18,20% recommended), food/drink, credit card fees, other accommodations outside what is offered by Hot Water Fishing LLC
What to Expect on your Trip
1/2 Day Charters
Best suited for Summer/Evening trips. In the heat of Summer, early morning or late afternoon trips are more comfortable, for the fish as well as anglers!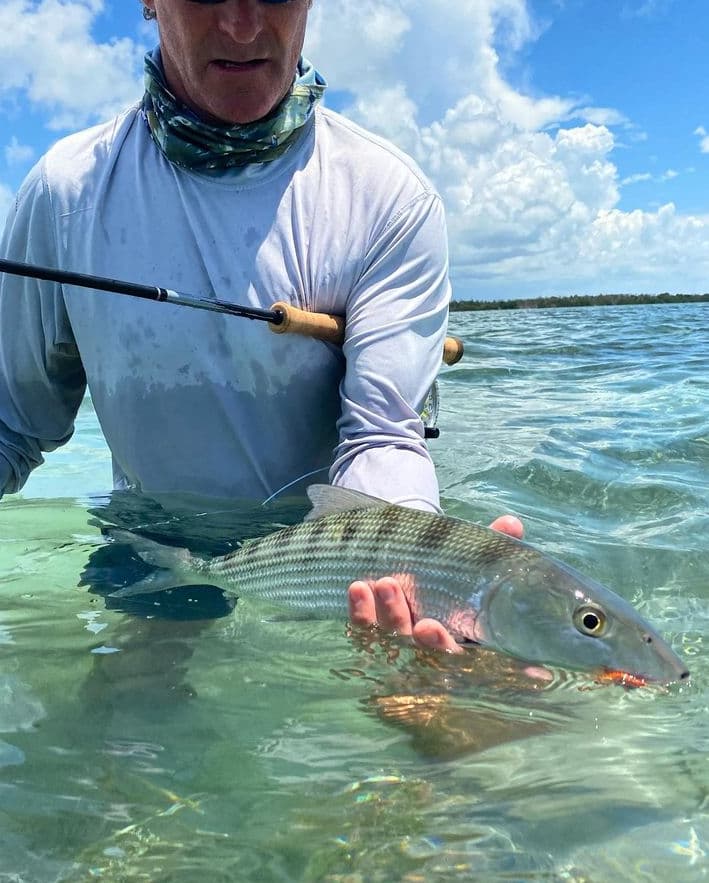 3/4 Day Charters
When a "1/2 Day" just isn't long enough! Perfect for hunting around the flats with a little more leisure.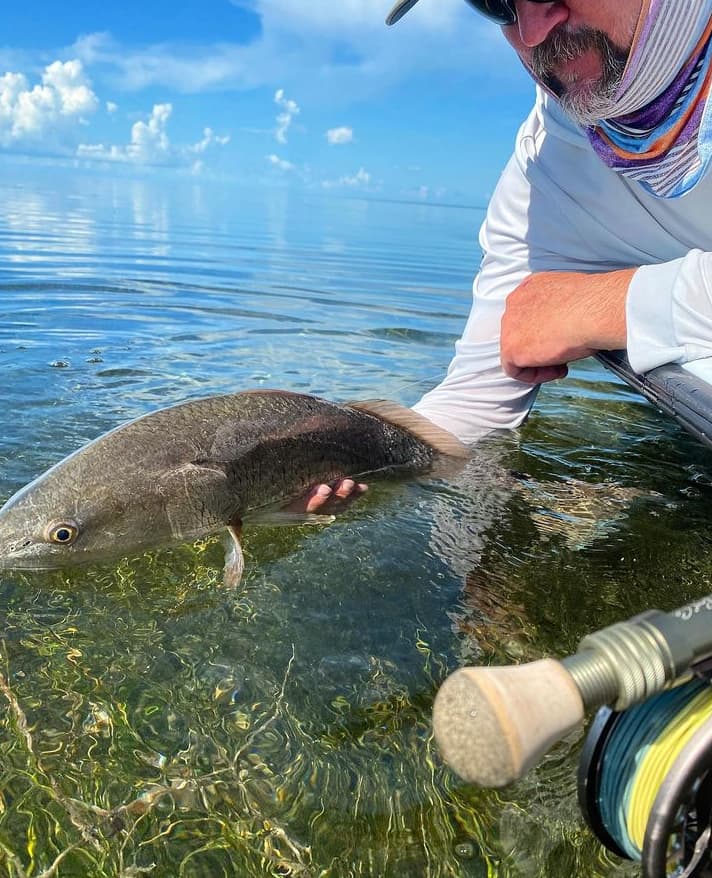 Full Day
Recommended for "Tarpon Season", (March – June). Full day trips are designed to maximize the fishing experience in the Florida Keys.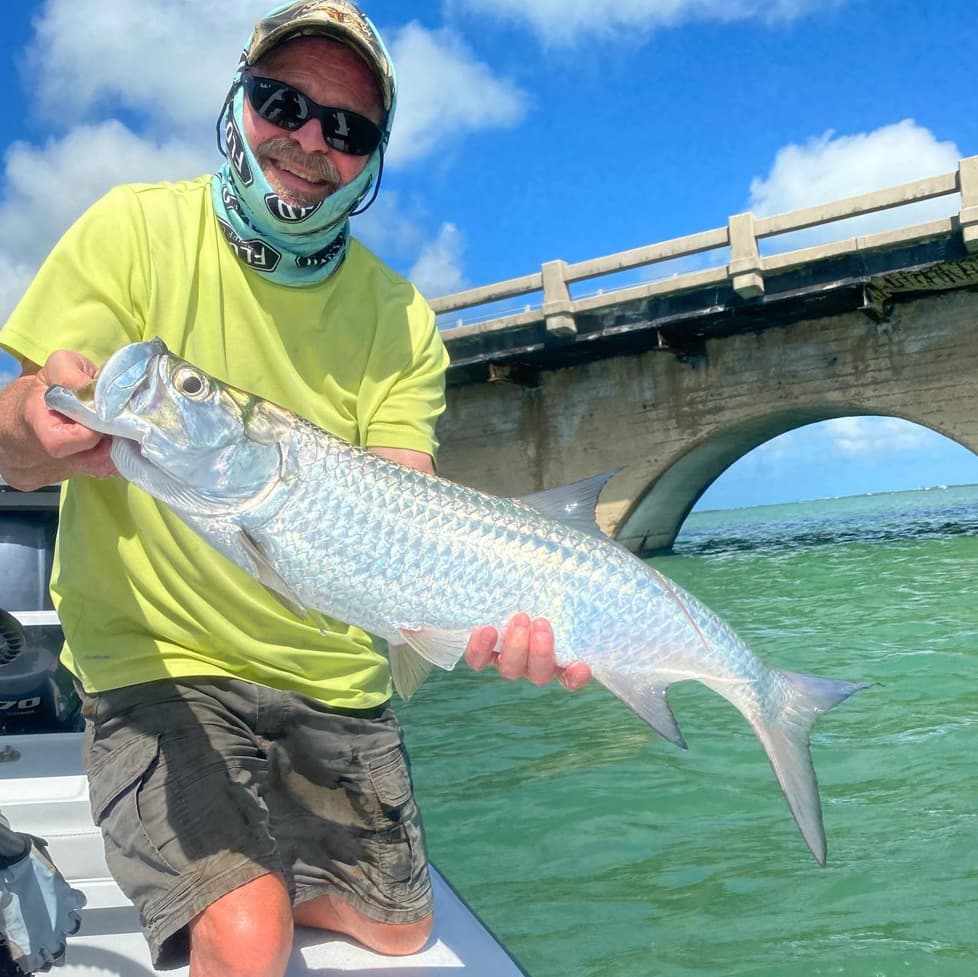 Tarpon Trips
Fishing live bait at the large channels & bridges along the keys offers a high hook-up ratio to anglers of all levels. Availability is generally limited while these trips are an option.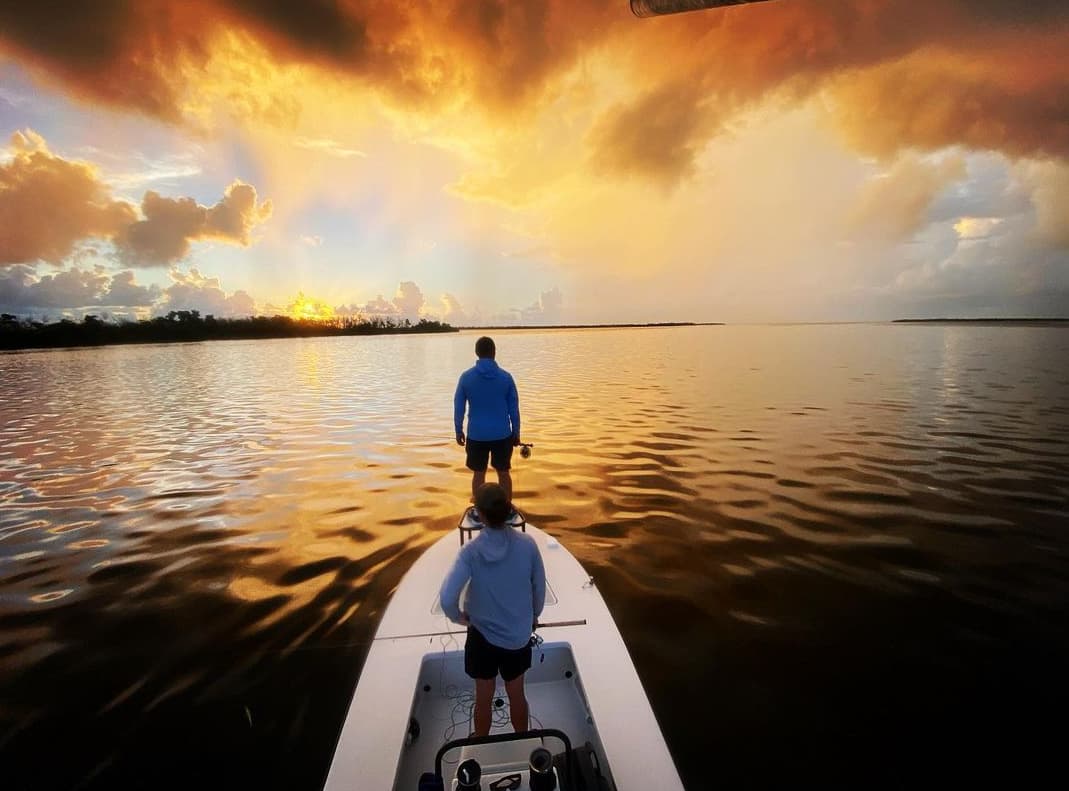 Custom Trips
Looking to stalk a specific species across the Flats & Back-country of the Florida Keys? Hot Water Fishing is thrilled to be your guide for any custom excursion.
What our anglers are saying!
Brent Peterson
2022-11-30
Had a great time. Justin is very knowledgeable and helpful. Will definitely do it again.
Kristen Peterson
2022-11-28
Justin is a master of his craft! His passion for every aspect of backcountry fishing in combination with his tenacity for putting you on fish makes the entire experience really enjoyable. On top of that, he is super personable and really easy to get along with. Can't recommend him enough. If you're looking to fish in the lower keys, look no further than Hot Water Fishing.
My son and I had a great experience fishing the flats with Captain Justin. He knows how to find the fish and put you on them. We had a blast catching bonefish and tarpon on a beautiful day. No matter where you're staying in the Keys, it is worth the drive to Little Torch/Big Pine to fish with this first-class guide.
Justin coached me into my first few bone fish ever and it could not have been better. He talked me through the bite, take down and handling of the fish. I'll be back for tarpon next.
We had a great time fishing with Justin. Very knowledgeable and he works very hard. He is equally at home with anglers new to the sport as he is with more experienced anglers. Highly recommended!
I have had the great fortune of fly fishing around the world and I can honestly say that Captain Justin is as great a guide as I have fished with anywhere…he truly is a world class guide. Justin is extremely knowledgeable, he works very hard to give his clients a great experience, and he is wonderful to share a boat with. Fly fishing the Keys for tarpon is not easy and I was very lucky to have landed a 100lb fish (thank you Justin!)…but the fish was truly just a bonus. I would have scored Justin 5-stars even without the fish; it was just a fantastic experience.
Joseph Sorbara
2022-06-05
Justin is one of the best fishing guides I have fished with, and I fish a lot with many Captains for many years. We had a great day together sight fishing and the day we fished with cloud cover he found a way to make the magic happen I look forward to my next trip. Thanks Justin.
Douglas Parker
2022-04-02
My son and I had the pleasure of fishing with Justin for three days in the Everglades, primarily targeting big tarpon. It was one of the best fishing trips of my life and definitely my son's favorite by far. Justin was by far the best guide I have fished with in all my trips. Not only did he bring the knowledge of the fishery, which is in itself a huge bonus given the size of the Everglades, but his passion and joy for putting us in a position to catch these beasts on the fly is unrivaled. We fished 12+ hour days in sometimes challenging conditions with Justin keeping us on fish with his skills. He is also a passionate steward of the fish and the whole ecosystem showing great respect for both. I would recommend Justin for both the "expert" fishers and the newbies out there trying to hook one of these truly amazing creatures. Thanks for an awesome trip and the lifetime of memories, Justin!
Fishing with Justin was an absolute pleasure. Excellent equipment, really clean boat, very patient with our novice fishermen and got us on fish everyday no matter the conditions. I look forward to fishing with Justin again soon!!
Soflo_CROCi 47
2022-01-12
Being on Justin's boat is one of the best memories I will have in the keys for a very long time if not forever. For being on his skiff for 8 hours he had thought and showed me numerous tips I've never knew. And getting to see all the beautiful flats species that call the Florida keys home was a treat in itself, but to get up and personal with a push pole and hook them was an incredible experience. So if your looking to book a flats fly fishing charter, Justin will be able to handle your request with ease.👍🏼
Ready for some fun on the Flats?
Trust Captain Justin Bachert of Hot Water Fishing for all of your Lower-Keys Back-Country Fishing Adventures!